🇩🇪
Originaler Rettungsring der Kandelfels Bremen 1954-1976. Ein alter Frachter mit viel Geschichte.
1986 Verschrottung des Schiffs in Izmir.
🇬🇧 🇺🇸
Original lifepreserver "Kandelfels Bremen" 1954-1976. Scrapped 1986 in Izmir.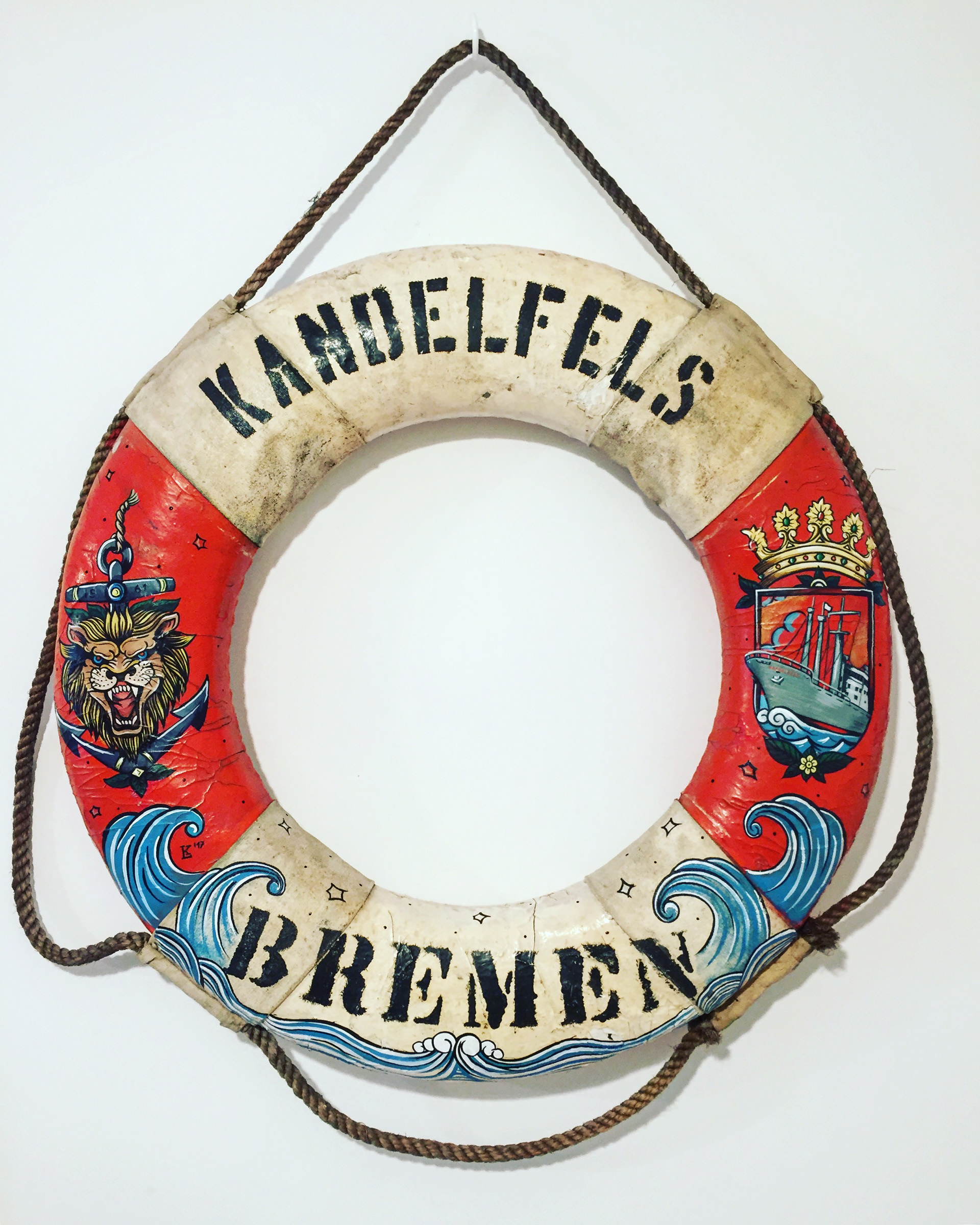 🇩🇪
Rooooaaarrr...🦁 1961 brach ein Löwe an Board der "Kandelfels Bremen" aus seinem Käfig aus und terrorisierte die Crew vier Tage lang... diese Geschichte hat mich bei der Bemalung dieses originalen Rettungsringes der Kandelfels Bremen inspiriert.
🇬🇧 🇺🇸
Rooooaaarrr...🦁 In 1961 a lion escaped his cage on the ship " Kandelfels Bremen" and terrorized the crew on board for four days...and this is the original lifepreserver from that historic ship. .